Union workers at Volvo Group-owned Mack Trucks rejected a tentative agreement and will go on strike on Monday, the United Auto Workers said late on Sunday.
According to UAW President Shawn Fain, about 73% of workers voted against the proposed five-year contract deal covering 4,000 workers in Pennsylvania, Florida and Maryland. The union will go on strike at 7 a.m. (1100 GMT) Monday.
"The members have spoken, and as the highest authority in our union, they have the final word. Accordingly, the UAW will go on strike as of 7:00 a.m. on Monday morning, October 9, 2023," Fain said in a statement Sunday. "Employees working at the time will exit their facilities in an orderly manner after performing tasks necessary to prevent damage to the Company's equipment or product."
The statement continued: "Over the last three months, we have met with Company representatives in an effort to address issues raised by our members. The Union remains committed to exploring all options for reaching an agreement, but clearly we are not there yet."
JPMORGAN EARNINGS, INFLATION DATA AND UAW STRIKE TOP WEEK AHEAD
Unions have used labor actions as part of a sweeping effort across the auto, shipping and health care industries to negotiate new contracts with employers. Polls have shown Americans support the unions' efforts for increased pay as the Biden administration has not yet got persistent inflation under control which has raised the cost of food and other necessary items.
The proposed Mack deal had included a 19% pay hike — below the union's requested amount — and a $3,500 signing bonus. The deal also included improved retirement benefits and additional vacation for some employees. It also reduced the time necessary for employees to receive raises.
UNITED AUTO WORKERS UNION BOSS SET TO ANNOUNCE NEXT MOVES IN STRIKE AGAINST FORD, GM, STELLANTIS
Freight rail workers and employees at shipping giant FedEx have also rejected tentative agreements reached between union management and companies before later reaching deals.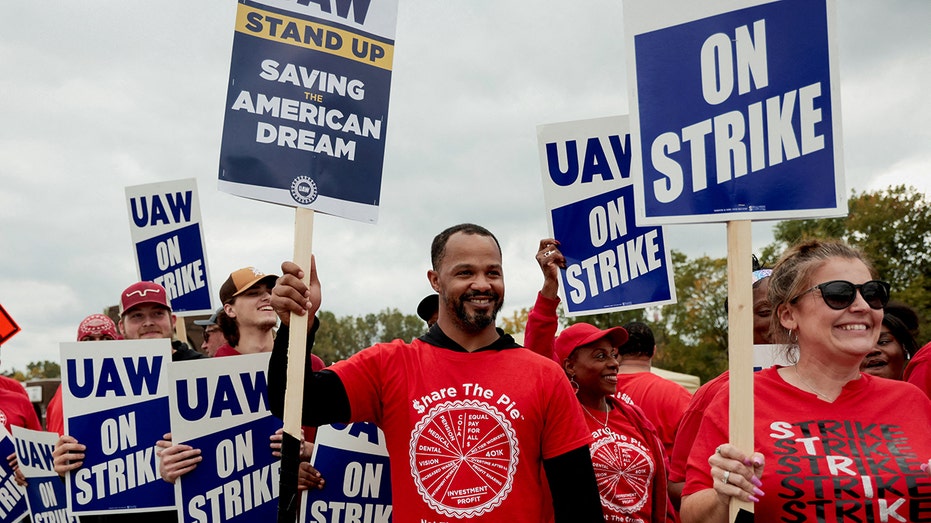 The UAW has been on strike against facilities of the Detroit Three automakers since Sept. 15. About 25,000 of the 146,000 UAW employees at General Motors, Ford and Chrysler parent Stellantis are striking.
"I'm inspired to see UAW members at Mack holding out for a better deal, and ready to stand up and walk off the job to win it," the UAW president said Sunday.
Mack President Stephen Roy said in a statement the company was "surprised and disappointed" that the UAW has chosen to strike and called the move unnecessary.
"We clearly demonstrated our commitment to good faith bargaining by arriving at a tentative agreement that was endorsed by both the International UAW and the UAW Mack Truck Council," Roy said.
Mack, which was bought by Volvo in 2000, is one of North America's largest makers of medium-duty and heavy-duty trucks.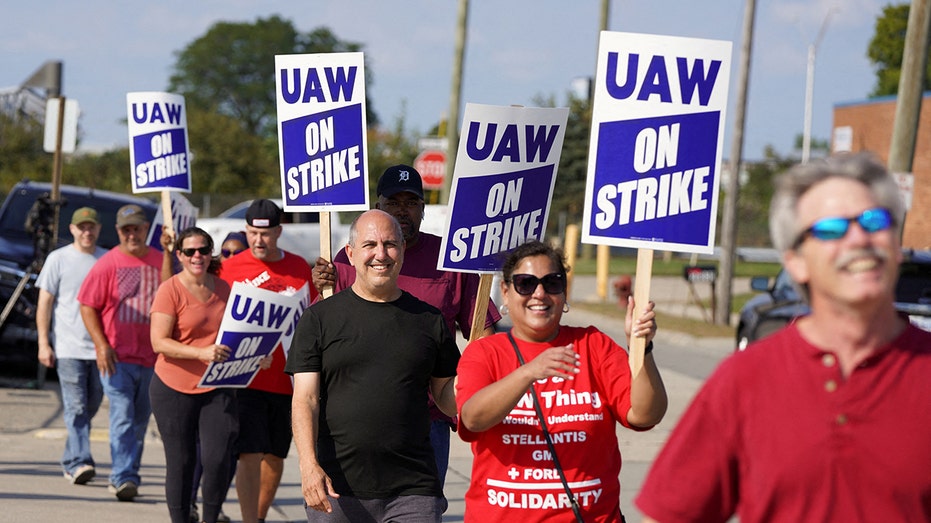 The UAW and Mack are expected to resume bargaining at a later date.
GET FOX BUSINESS ON THE GO BY CLICKING HERE
Mack has said it was committed to the collective bargaining process, and remained confident it would be able to reach an agreement.
"As you are aware, UAW members and workers across the economy are mobilizing to demand their fair share," the UAW said in a letter to Mack. "The union remains committed to exploring all options for reaching an agreement, but clearly we are not there yet."
Reuters contributed to this report.