Two companies – Perdue Farms and Tyson Foods – are seeing scrutiny from the Department of Labor (DOL).
"There are currently U.S. Department of Labor Wage and Hour Division investigations open at Perdue and Tyson Foods. No additional details can be provided as the investigations are ongoing," a DOL spokesperson said Monday to FOX Business.
The New York Times first reported on the respective probes.
The alleged presence of children – including those who had migrated from other countries – on contracted cleaning teams at two Virginia facilities belonging to Perdue and Tyson had earlier been reported Sept. 18 by the outlet's magazine.
MEAT PLANT CLEANING SERVICE FINED $1.5M FOR EMPLOYING OVER 100 CHILDREN ACROSS US LOCATIONS
Some of their purported nighttime cleaning work involved use of caustic chemicals, according to New York Times Magazine. At the Perdue location, they also reportedly had to deal with discarded chicken parts, blood and other substances as part of their duties.
The New York Times said its reporting, which described an alleged incident in which a then-14-year-old Guatemalan child worker received severe injuries, preceded the commencement of the DOL's investigations. 
A spokesperson for Tyson declined FOX Business' request to comment, saying it had not been made aware of any probe. 
Similarly, a Perdue spokesperson told FOX Business the company had not received notification of the DOL probe but "plan to cooperate fully with any government inquiry on this matter."
"We take the legal employment and safety of each individual working in our facilities very seriously and have strict, longstanding policies in place for Perdue associates to prevent minors from working hazardous jobs in violation of the law," the Perdue spokesperson said. "We hold our suppliers to the same high standards, and we were appalled by these recent allegations."
According to the spokesperson, Perdue has started a third-party audit of child labor prevention and protection procedures, "including a compliance audit of contractors." The company also pushed back on accusations of avoiding accountability, saying the allegations were "not representative of who we are as a company and what we stand for."
The New York Times also reported Vincit Group's QSI provided cleaning services to Tyson in Virginia while Fayette Industrial did so for Perdue. They are also reportedly getting looked into by DOL authorities.
A source told FOX Business that Fayette Industrial had not been informed of any DOL investigation so far. In the event that it does, the company plans to cooperate, according to the source.
GET FOX BUSINESS ON THE GO BY CLICKING HERE
QSI will also cooperate with "any industry investigation regarding this issue," the company said.
"We have zero tolerance for any ineligible underage workers and are committed to compliance with all applicable workforce laws and regulations," it said. "We have rigorous policies, procedures and practices in place to identify and screen out those who are underage, including measures that go beyond the federal government's E-Verify system such as visual inspections, third party monitors and identity verification systems, and our policy is to not hire anyone under the age of 21 for any sanitation job at the company. We continuously review all practices and procedures to ensure we continue to meet our high standards for compliance as well as our commitment to our employees and communities."
Ticker
Security
Last
Change
Change %
TSN
TYSON FOODS INC.
51.27
-0.01
-0.02%
In a statement to FOX Business, Fayette Industrial said it was "unequivocally committed to ensuring that our work sites are safe and free from child labor."
"We take out ethical responsibilities seriously and are doing everything within our power to set the industry standard for lawful, ethical employment," the company continued. "Each employee applicant at Fayette undergoes a government approved vetting process, which includes document verification by our hiring manager and final approval from the Federal E-Verify office."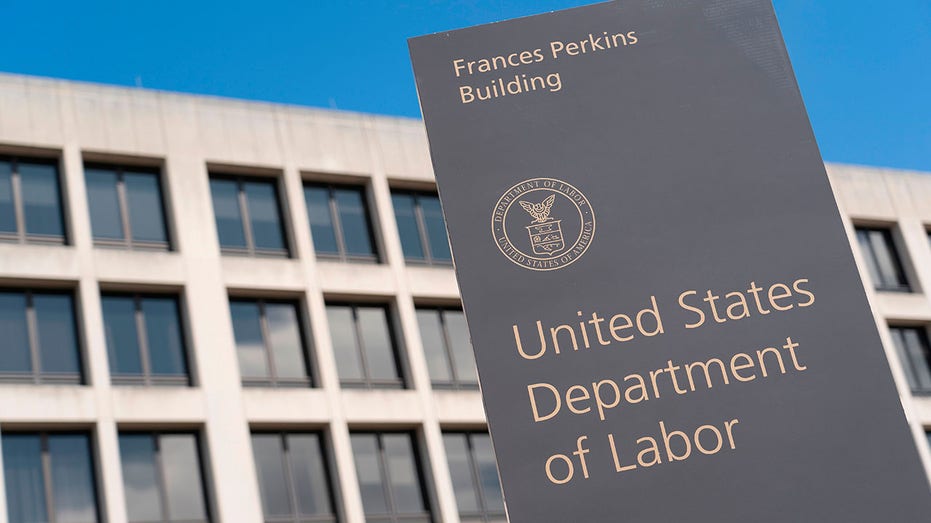 The company added other measures roughly 12 months ago, it also said. Those included third-party auditing by an immigration-focused law firm, more HR and field staff training and facial recognition technology "to prevent unauthorized clock-ins," according to Fayette Industrial.
MCDONALD'S FRANCHISE EMPLOYED 10-YEAR-OLDS WITHOUT PAY, LABOR DEPARTMENT SAYS
For its poultry segment, Tyson Foods had the capacity to process a total of 47 million chickens per week in fiscal 2022, according to the company. Perdue also serves as a major poultry company.
Earlier this year, the DOL reported illegal employment of children had jumped 69% compared to five years ago. More than 800 companies committed violations of child labor laws in fiscal 2022, according to the agency.