Grocery giants Kroger and Albertsons announced their plan to sell more than 400 stores and other assets in connection with a $24.6 billion merger proposed last fall, seeking to clear a path for the grocery chains to unite forces.
Kroger and Albertsons agreed to sell 413 stores throughout the country to C&S Wholesale Grocers. Together the companies employ over 710,000 people and operate nearly 5,000 stores across 48 states and the District of Columbia.
The plan comes as the companies hope to secure U.S. regulatory clearance and not infringe on U.S. antitrust laws.
KROGER, ALBERTSONS TO MERGE IN $24.6B DEAL
Both companies said they will also sell the QFC, Mariano's and Carrs brand names in a news release announcing their plans. Kroger will also divest the Debi Lilly Design, Primo Taglio, Open Nature, ReadyMeals and Waterfront Bistro private label brands. 
C&S will also acquire eight distribution centers and two offices in the deal.
"The proposed merger will create meaningful and measurable benefits for America's consumers, Kroger and Albertsons associates, and communities that both Kroger and Albertsons serve by expanding access to fresh, affordable food and establishing a more compelling alternative to large, non-union retailers," a Kroger release said.
It continued: "The divestiture plan ensures no stores will close as a result of the merger and that all frontline associates will remain employed, all existing collective bargaining agreements will continue, and associates will continue to receive industry-leading health care and pension benefits alongside bargained-for wages."
KROGER, ALBERTSONS MERGER IS GOOD FOR MIDDLE-CLASS LIVING: BURT FLICKINGER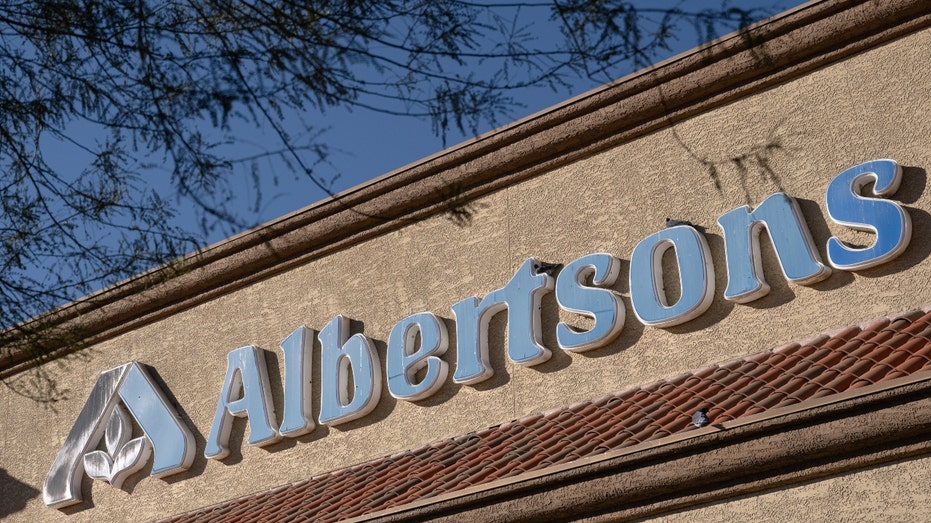 The grocery chains said that they must merge to compete with Walmart, Amazon and other major companies that have stepped into the grocery business.
An agreement may be reached as early as this week, a source told Reuters, adding that it remained unclear whether it will allay regulators' fears that a combined Kroger and Albertsons would have too much control over grocery prices.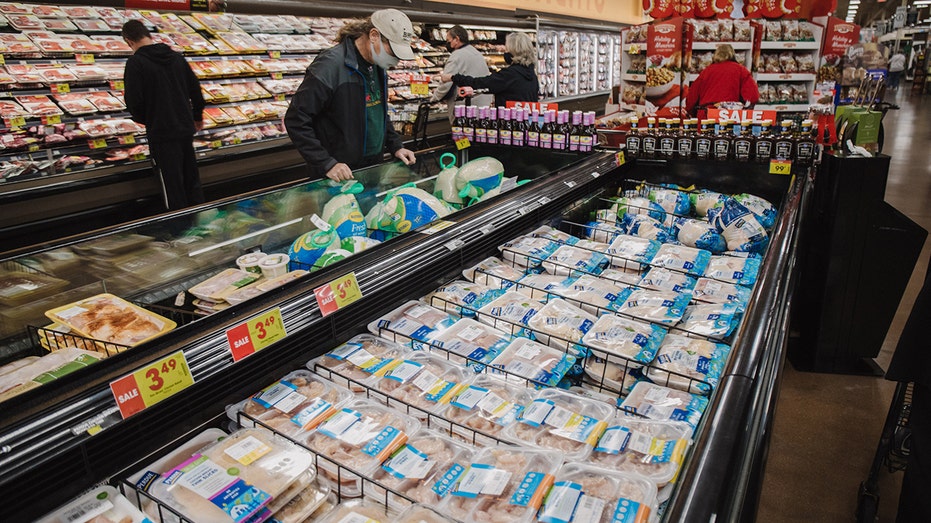 The potential deal comes after Aldi announced last month it was buying about 400 Winn-Dixie and Harveys Supermarket stores across the Southeast in an agreement with parent company Southeastern Grocers. 
GET FOX BUSINESS ON THE GO BY CLICKING HERE
"The time was right to build on our growth momentum and help residents in the Southeast save on their grocery bills," Aldi CEO Jason Hart said in a news release.