Global wind energy developer Ørsted has announced its planned offshore wind farm off the coast of New Jersey will be delayed until 2026 due to several reasons including supply chain issues.
The company, which is based in Fredericia, Denmark, has several offshore wind farms planned off the coasts of Maryland, Delaware, New Jersey, New York and Rhode Island.
The Associated Press reported that the Danish company exposed the delay during an earnings call on Wednesday, admitting it could be forced to write-off about $2.3 billion in U.S. projects worth less than earlier projections.
FISHERMEN, ACTIVISTS PROTESTING OFFSHORE WIND PROJECTS ON THE EAST COAST: 'A MANMADE ENVIRONMENTAL DISASTER'
Specifically, the company claimed supply chain issues, higher interest rates and a failure to get enough tax credits from the federal government all played into the wind farm's delay.
It was also revealed that the company was considering abandoning Ocean Wind I, a project planned off the coast of southern New Jersey.
Ørsted' s Ocean Wind I project received clearance from the U.S. Bureau of Ocean Energy Management in July to begin construction on a wind farm 13 to 15 miles off the coast of Atlantic City and Ocean City. Additional approvals are still required at the federal and state levels, but Ørsted said it expects to have them in hand by the second quarter of 2024.
MORE DEAD WHALES ARE WASHING UP ASHORE AS FEDERAL AGENCIES DENY CONNECTION TO OFFSHORE WIND DEVELOPMENT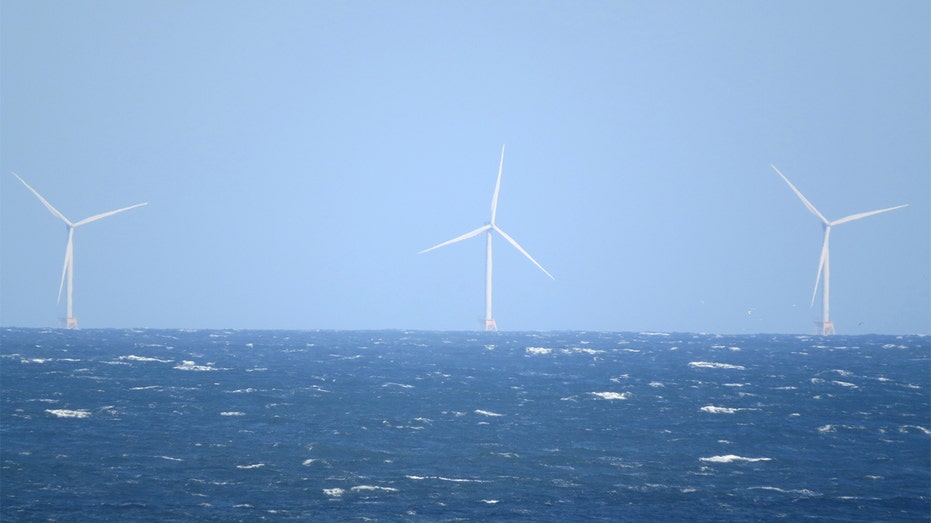 It plans to begin construction on the wind farm, with nearly 100 wind turbines, this fall. It aims to provide enough electricity to power 500,000 homes.
Ørsted also has approval to build a second wind farm off New Jersey's coast, dubbed Ocean Wind II, but that project is not as far along in the regulatory process.
While the company said it considered abandoning the project on Wednesday, it still believes it will be profitable in the long run.
US OFFSHORE WIND FARMS RAISE CONCERNS ACROSS FISHING INDUSTRY
"As it stands today, we believe the best direction is to continue to invest in these projects," David Hardy, an executive vice president and CEO of the company's North American operations said. "It still is the better choice than walking away today."
The project was slated to be up and running with power going to customers sometime in 2025, but now, it will not be until sometime in 2026.
Also, during the call, the company said it is "reconfiguring" Ocean Wind II and its Skipjack Wind project off the coasts of Maryland and Delaware because they do not currently meet projected financial standards. The details about the reconfiguration were not provided.
BIDEN ADMINISTRATION BLAST FOR 'HYPOCRISY' ON OFFSHORE WIND AS IT SCRAMBLES TO PROBE WHALE DEATHS
The company said the Sunrise Wind off Montauk Point in New York, and Revolution Wind off Rhode Island, are also affected by the same factors as Ocean Wind I but remain on schedule.
Ørsted said it has already invested $4 billion in its U.S. wind energy portfolio, which factored into its decision to stick with its proposed projects. 
CLICK HERE TO READ MORE ON FOX BUSINESS
A "final investment decision" on whether to go forward with U.S. projects, including one in New Jersey, is expected to be made by the company by the end of this year or early next year.
The Associated Press contributed to this report.