Florida Gov. Ron DeSantis, who is pursuing the 2024 Republican presidential nomination, said in an interview with OutKick's Clay Travis that Disney's Florida-based employees took his side when the entertainment giant feuded with the governor over education policy.
DeSantis told Travis that Disney's opposition to Florida's Parental Rights in Education Law, which critics dubbed the "Don't Say Gay" bill, wasn't nearly as strong among the company's Florida-based employees when compared to their colleagues in southern California.
"I remember when they were protesting us on this, when the bill was coming up, they were like, 'Disney's going to do a big protest.' The Burbank people were out protesting. Orlando, there were news crews with helicopters, and there was like one guy, and he had a mask on, and he had like a sign that says like, 'Trans lives matter,' something like that. Like one guy, and it just shows you they were way out of step with that," DeSantis said.
RON DESANTIS HITS DISNEY ON TWITTER SPACES, SAYS DISNEY WORLD MADE MONEY STAYING OPEN DURING COVID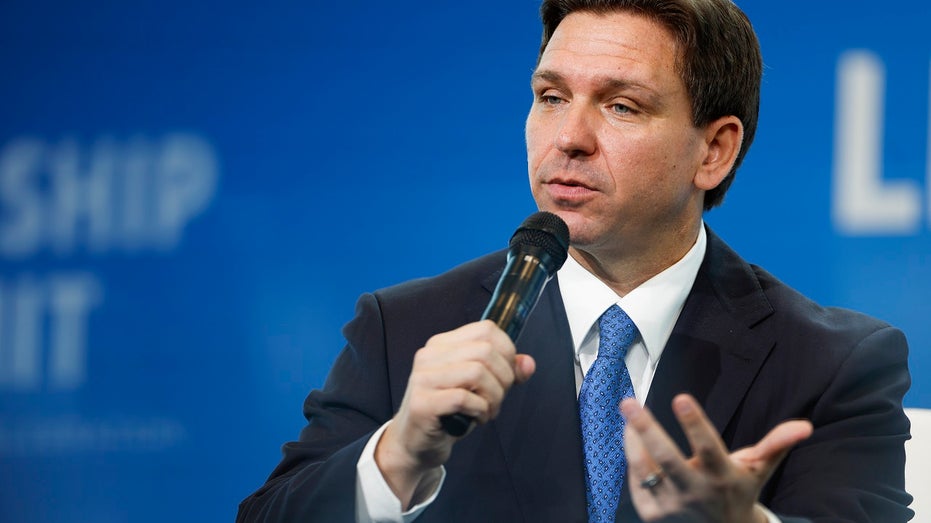 DeSantis has argued Disney's opposition to the law — which prohibits classroom discussion of sexual orientation and gender identity in lower grade levels — showed a disconnect between the company and parents who want to ensure that classroom discussions of sexual issues to which their children are exposed are age-appropriate.
Despite the controversy and the high-profile feud, DeSantis pointed to his 2022 election results in traditionally Democrat-leaning counties in Florida, where many Disney employees live, as further evidence of their support for his stand on the issue.
"The reality with that company is that their own employees by and large sided with me in Florida. Osceola County is where the majority of Disney employees live. I did better than any Republican has done in a generation. It's usually a blue county, and I won it by 7 or 8%," DeSantis said.
GOP PRESIDENTIAL HOPEFUL DESANTIS CALLS FOR END TO CHINA'S PREFERENTIAL TRADE STATUS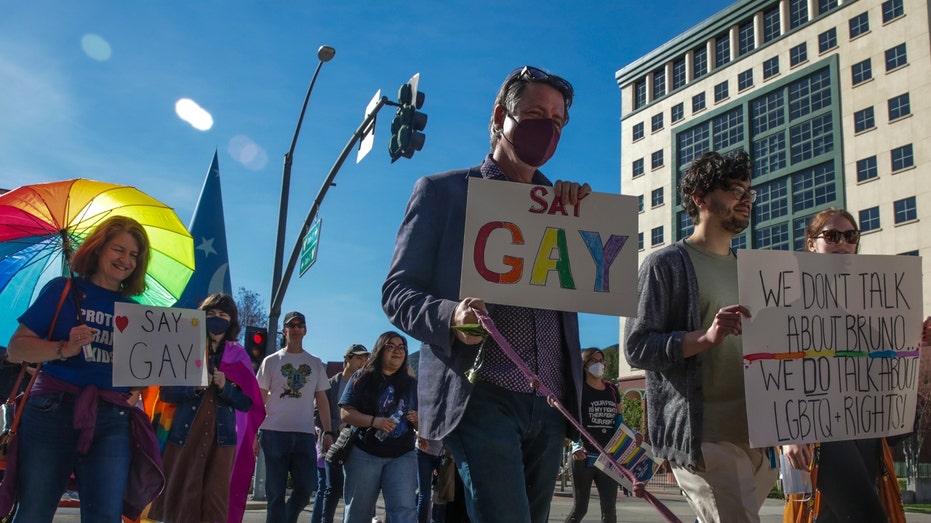 DeSantis argued that Disney has been hurt by the fallout from the feud, that theme park attendance has been relatively weak when compared to the company's expectations, and Disney's inclusion of social agendas in movies is out of step with what the viewing public wants to see.
"I think it's hurt their company in terms of what's happened with their share price, people going to their parks. Their movies — their movies intentionally are trying to pursue an agenda, a social agenda in very different ways. That's not where the market is. The market wants you to do traditional stuff, in particular for parents with children," he said.
FORMER DISNEY IMAGINEER SAYS THEME PARKS NOW MORE STRESSFUL, LESS FUN FOR FAMILIES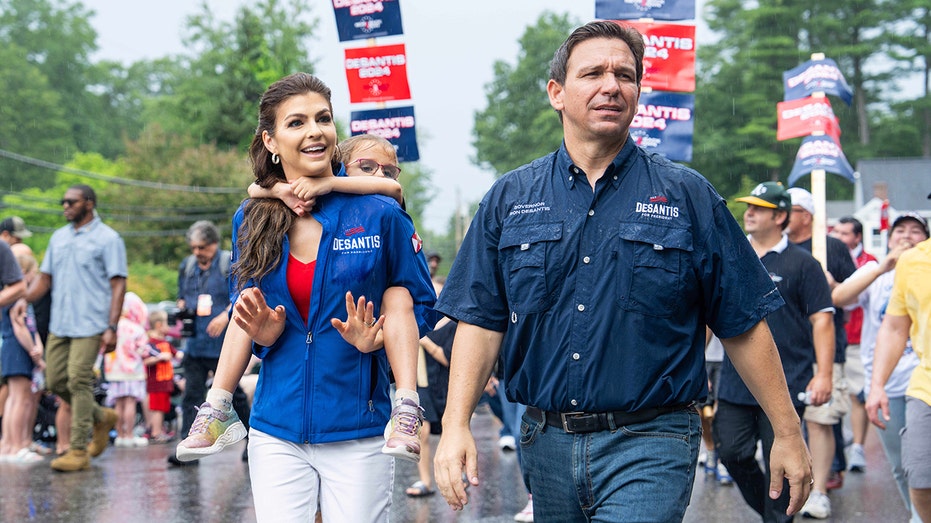 DeSantis noted that Disney's Florida properties benefited from his decision to reopen the state's economy as quickly as possible amid the COVID-19 pandemic.
"They made a fortune in Florida," DeSantis said. "In fact, I remember Disney — they could've even opened earlier — I was telling them to open. In fact, I told them not to close. … They called me and said, 'Hey, we're going to close, it could be a few days.' And I was like, 'This could be rash, you may want to think this through.'"
Ticker
Security
Last
Change
Change %
DIS
THE WALT DISNEY CO.
85.86
+0.23
+0.27%
Travis noted that the governor has a personal connection with Disney not only as a Floridian but because he married his wife Casey at Disney World.
GET FOX BUSINESS ON THE GO BY CLICKING HERE
"My wife came to me one day, she's like, 'What do you think about Disney?' and I'm like, 'What do you mean what do I think about Disney?' She's like, 'For the wedding,' and I was like, 'Do they do weddings? Can you do Cinderella's castle?' She's like, 'No, they have a chapel,'" DeSantis said.