Connections can be found between Sam Bankman-Fried's trading firm Alameda Research and the deployer of an alleged crypto scam called BALD.
According to members of the crypto community who have analyzed on-chain data, the deployer of the meme coin, which was built on Coinbase's new layer 2 blockchain Base, has in the past interacted with wallets controlled by Alameda Research.
A screenshot of the on-chain activity with a wallet address flagged as belonging to Alameda Research was shared among community members on the social media platform X:
The BALD price rallied by a whopping 4,000,000% from its issuance, gaining a market capitalization of over $68 million at its peak.
On Monday this week, the deployers of BALD suddenly removed millions of dollars in liquidity from the tokens trading pairs on decentralized exchanges (DEXs), leaving holders unable to sell their tokens at anywhere near the formerly high prices.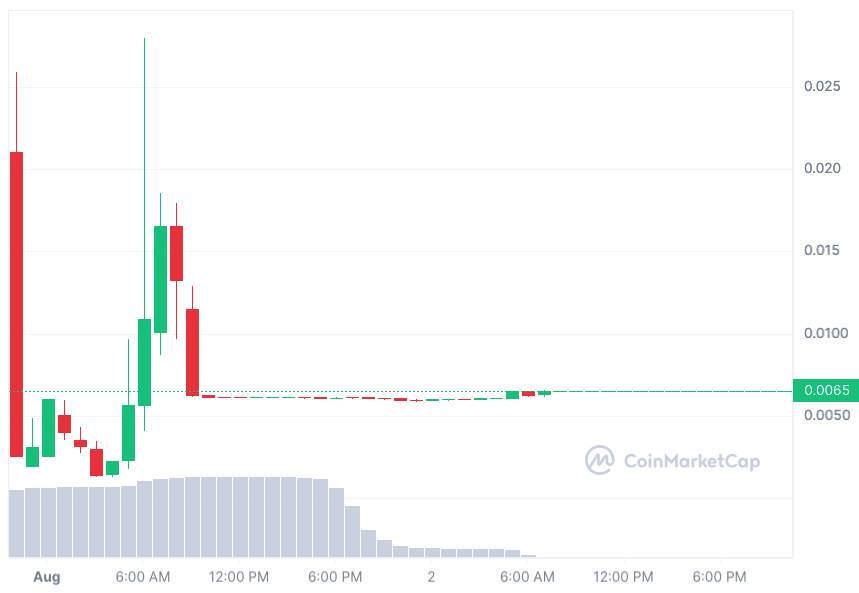 Not likely to be SBF
Despite the deployer contract appearing to be linked to Alameda Research, there is currently no evidence to suggest that Sam Bankman-Fried himself was the person behind the token launch.
Alameda wallets could theoretically also be used by the trading firm's former CEO Caroline Ellison, or by a number of Alameda traders or other people who worked for the firm before it went bankrupt.
This was also pointed out on X by crypto news reporter Colin Wu, who said the probability that Bankman-Fried or any of core team members at FTX or Alameda were behind the rug pull is "very low."
Others, meanwhile, made the case for why they think the person behind the meme coin could be Bankman-Fried's former business partner Sam Trabucco, who was Alameda's co-CEO until August of 2022.
"[To be honest] I think that it's Sam T, but no hard evidences yet," said Igor Igamberdiev, head of research for crypto trading firm Wintermute, while sharing a long list of reasons for why Trabucco more likely is behind BALD than Bankman-Fried.