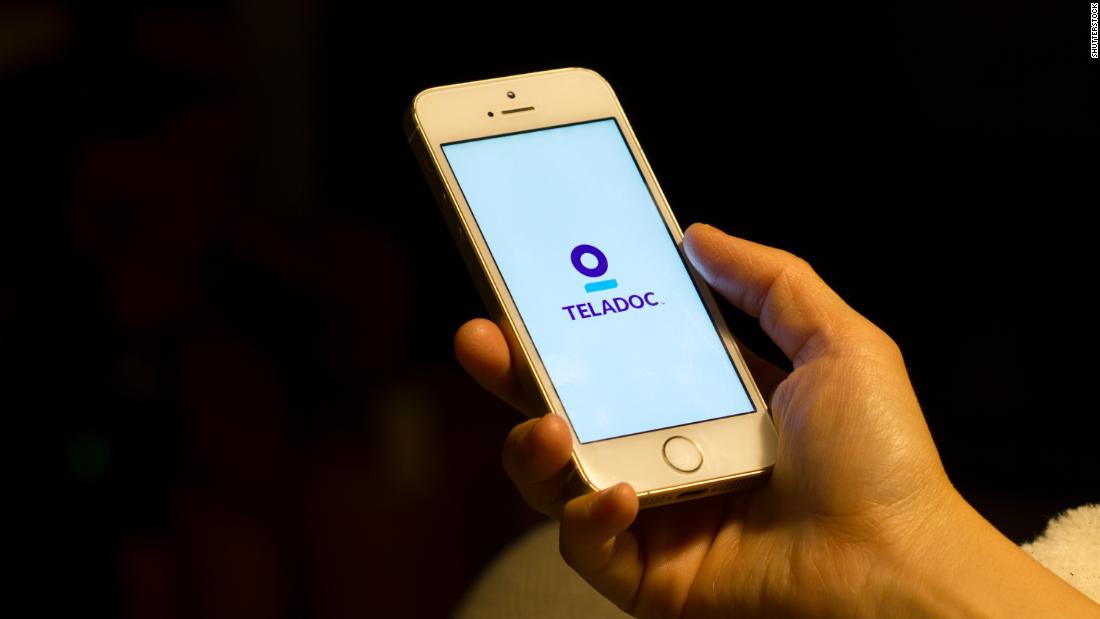 People still need to see doctors for routine checkups and care even if they don't have any Covid-19 symptoms. That's a big reason why business is booming for virtual health company Teladoc.
Teladoc (TDOC) reported a more than 40% jump in revenue for its latest quarter after the closing bell Wednesday, topping Wall Street's forecasts. In an interview with CNN Business Thursday morning, Teladoc CEO Jason Gorevic said that remote visits nearly doubled in the quarter — to more than 2 million.
"We see this growth persisting into the future," Gorevic said. "We're seeing massive growth in not just general medical visits but also for mental health and dermatology. There is a proliferation across all specialties and significant demand from more physicians looking to be able to use the platform."
The good news may have already been priced into the stock, which has nearly doubled in 2020. Shares fell about 6% Thursday. But Gorevic thinks Teladoc will remain a leader in an increasingly crowded field of virtual health providers and companies offering in-home medical care.
He also isn't too concerned about possible competition from Amazon (AMZN), which recently acquired online pharmacy PillPack and is also partnering with JPMorgan Chase (JPM) and Warren Buffett's Berkshire Hathaway (BRK.B) on a healthcare venture named Haven.
"There are plenty of rumors about Amazon and other techs getting into the space," Gorevic said. "But we see them more likely as partners than competitors. There is a difference between providing technology solutions and actually providing health care."