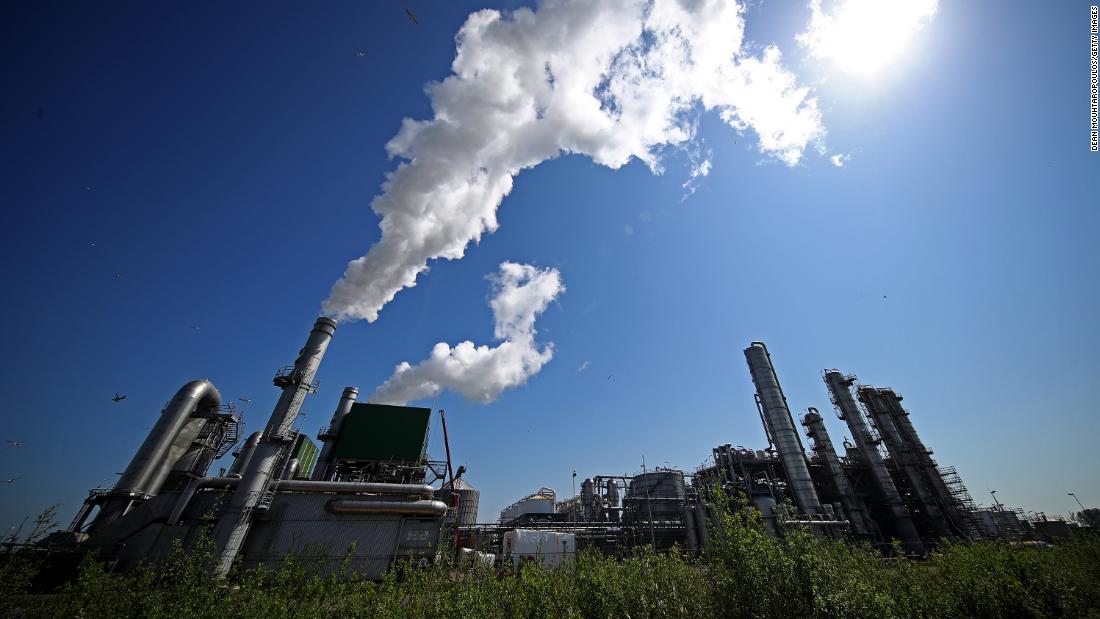 Oil prices skyrocketed Wednesdays on hopes that the collapse in demand for crude may finally be bottoming.
US crude spiked 30% in early afternoon trading to $15.86 a barrel, marking the latest in a series of wild moves in the energy market.
At one point, oil was up 36% on the day, hitting a peak of $16.78 a barrel.
Keep in mind that just 24 hours earlier, oil nearly broke below $10, raising fears of another dive into negative territory.
Wednesday's rally came after a new government report showed that crude stockpiles surged by 9 million barrels in the latest week.
Normally, that would be an ominous sign, but the market was bracing for worse. And it was a deceleration from the prior week's build of 15 million barrels.
"We're seeing signals that gasoline demand is starting to pick up," said Matt Smith, director of commodity research at ClipperData.
The energy market likely also benefited from hopes of a coronavirus treatment that sent the Dow climbing more than 500 points, or 2.2%.
The swings in the oil market underscore deep uncertainty over shifts in supply and demand during this unprecedented crisis.
"Pricing will continue to be extremely volatile," Smith said.