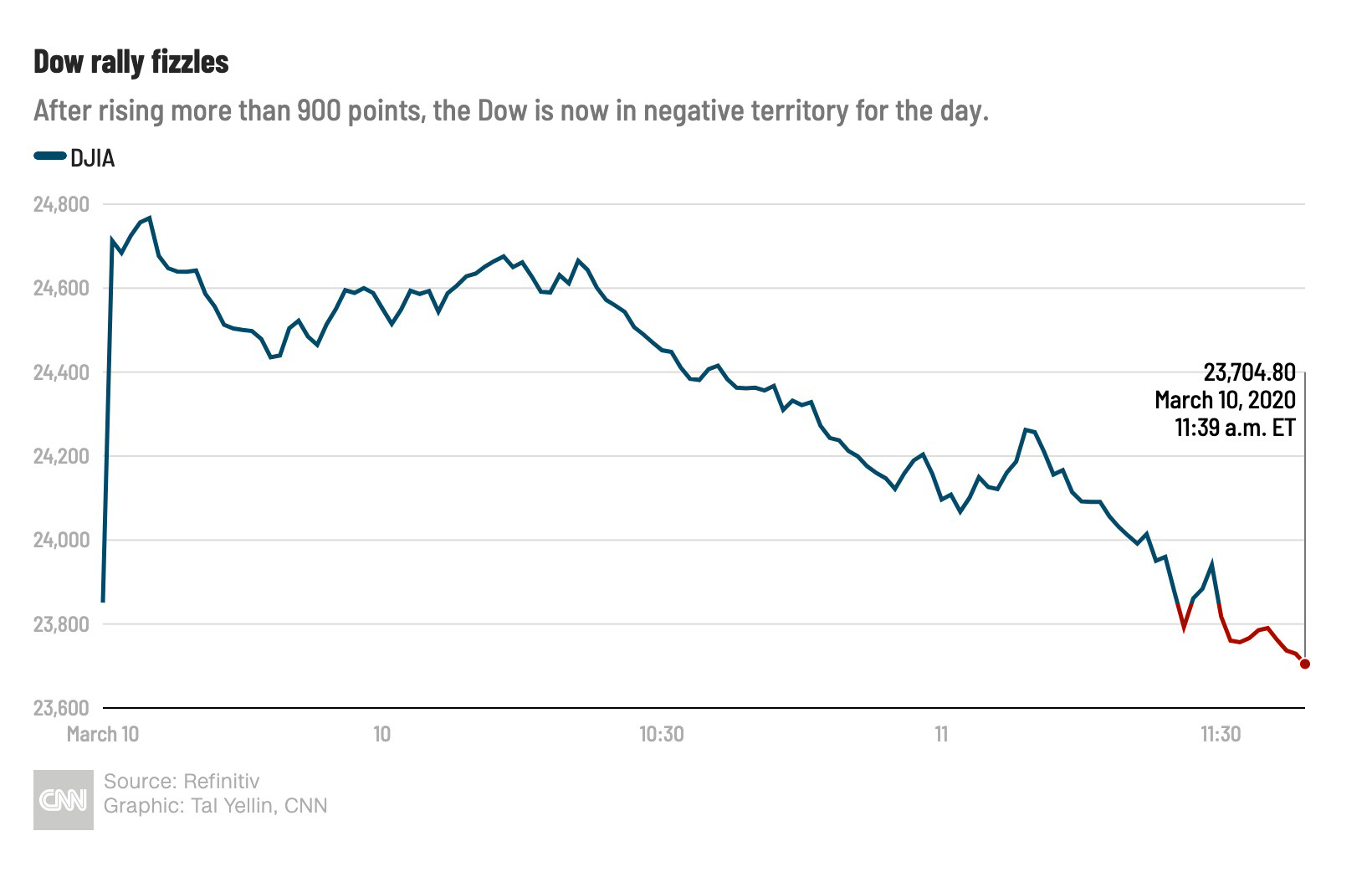 OK, so, about that stock rally….
The three major indexes have pulled way, way back from their session highs.
The Dow, which rallied nearly 946 points, was last down about 60 points, or 0.2%.
The S&P 500 — the broadest measure of the US stock market — was up 0.1%.
The Nasdaq Composite was up 0.5%.
All three benchmarks staged a sharp rebound this morning after recording their worst days since 2008 yesterday.
"Today's turnaround may have been a bit excessively premature as much of that rally was attributed to optimism that the Trump administration will shortly have major stimulus announcements," said Edward Moya, senior market analyst at Oanda.
The White House wants a fiscal stimulus package including a payroll tax cut and paid sick leave, but Congress has yet to be part of the conversation.